Target Altheisure Wear
Last Saturday my husband came home from work and surprised me with the sweetest gift: he handed me his tip from a client, took Finn, and said "go treat yourself". You guys, how did I score such a thoughtful guy?!
So many places I could have gone and pieces I needed but this mama took herself to Target! I cannot remember the last time I took a Target trip solo. I found myself slightly overwhelmed! I had three hours and didn't know what I wanted most- houseware, sweaters, g r o c e r i e s… ultimately I found myself in the athleisure section and it was game over. I hadn't purchased workout gear since pre Finn and wore them through my pregnancy, ie: super stretched out.
When did workout pants get so damn cute? I limited myself to two pairs with Champion clearly being my brand of choice. I picked up a mid- rise dark purple pair of yogas and I found these amazing olive green woven pants that are so comfortable. I first wore them when we went to the zoo last weekend and can't get enough of them. They're light weight and super cute with both a tennis shoe and a hiking boot.
Next on my list was a necessary new bralette (thank you breastfeeding) and white tee. I went with a sportier look, a white ribbed bralette with a lace back. I absolutely love both these pieces, the relaxed fit of the tee shirt and bralette go perfect with both pants I purchased.
I don't know what it is about Champion tennis shoes but they are SO comfortable. I have one pair I purchased in May that are wrecked from use and the new pair I purchased I'm hoping to keep clean and stick to paved walks only.
On top of everything being so cute three out of five items I scored were on clearance. I scored the tee for just $3, the shoes for under $20, and the bra for $8. The items don't show clearance prices online (besides white tee), so if interested I highly recommend going in and doing some digging.
Below I linked my purchases and some more of my favorite Target pieces for easy shopping. They have such cute stuff and it's taking everything in me to not splurge again.
Sporty Rib Lace Racer Bralette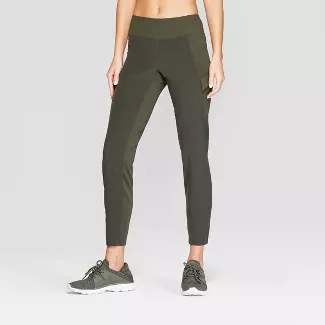 Women's Everday Woven Pants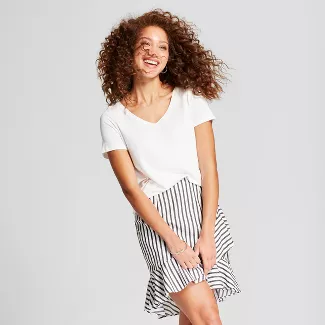 Women's Any Day V-Neck Short Sleeve T-Shirt
Women's Freedom 2 Knit Sneakers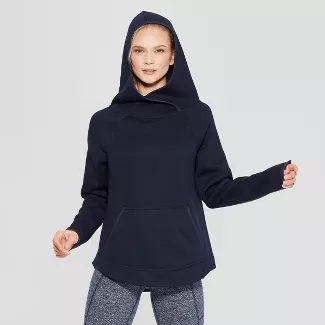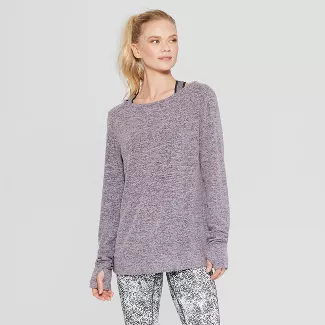 Women's Long Sleeve Layering Top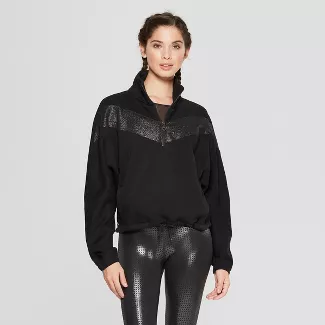 Women's Pullover Sweatshirt
Women's Mesh Back T-Shirt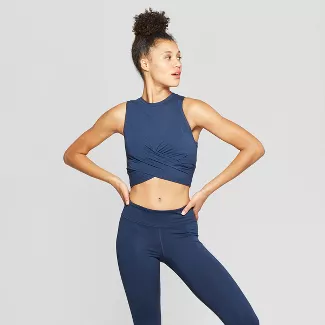 Women's Twist Front Tank Top
Women's Training High-Waisted Leggings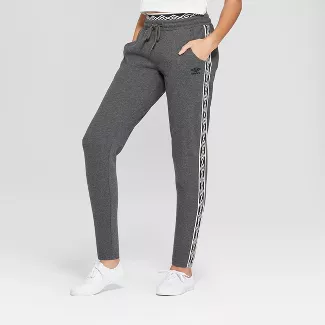 Women's Elastic Waist Jogger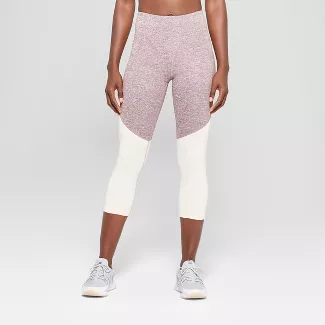 Women's Freedom High-Waisted Colorblocked Capri Leggings